Our supporters | At the heart of the Rushmix project
We would like to thank all the people who have helped us to make the Rushmix project.

Rushmix has been selected by OVH, the French cloud and internet infrastructures specialist, to integrate their support program for innovative startups called OVH Digital Launch Pad.
Discover the OVH program here.
Thanks for having participated in our crowdfunding campaign !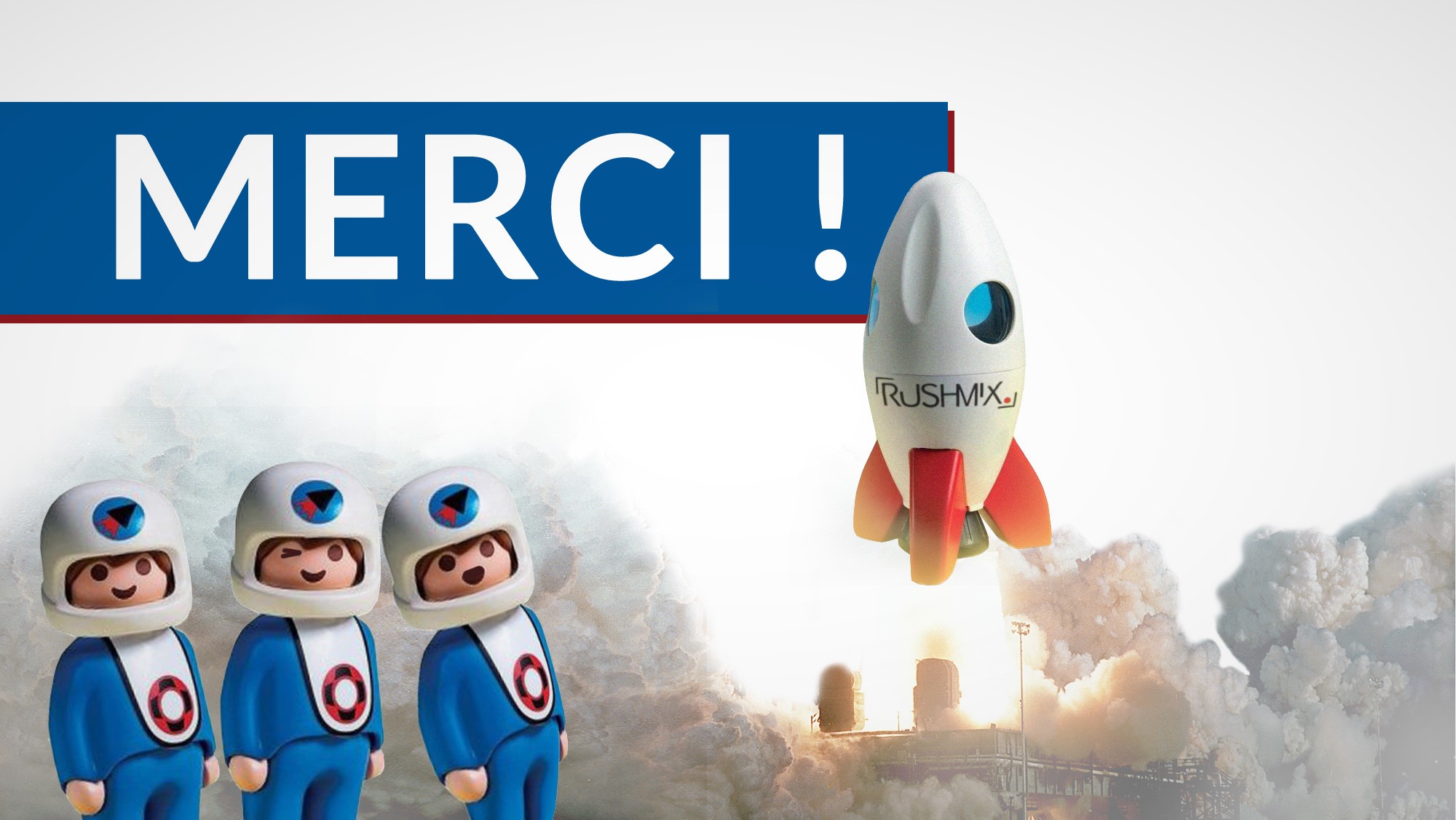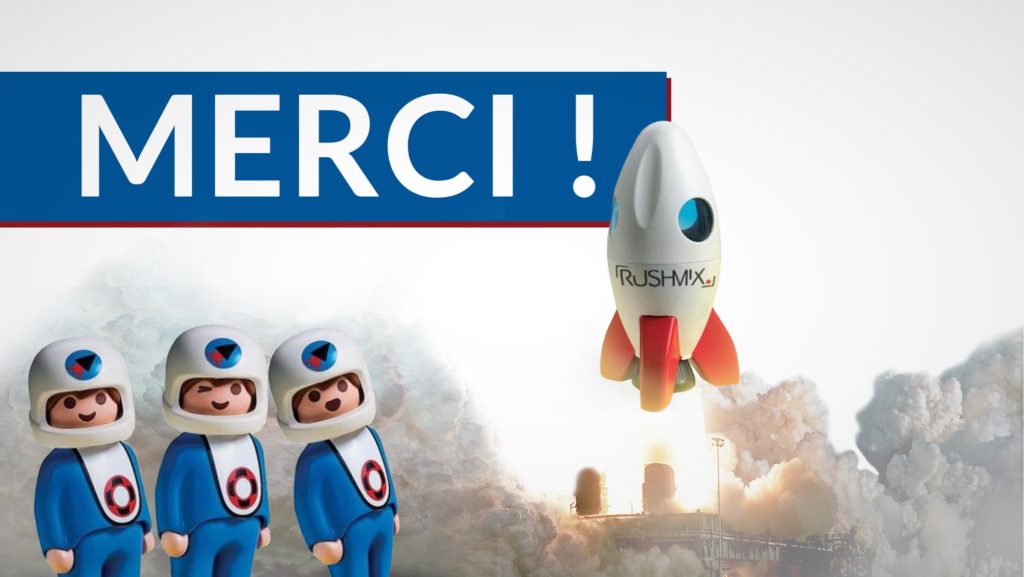 Pierre-Antoine Boca, Laura Lizé, Constance Berge, Matthieu Vercoustre, Yoann Billiet, Natalie Theron-Birot, Cécile Bertolami, Mathilde Bonnemain, Marie-France Cardonna-Duréault, Ludivine Siret, Léa Pellerin, Pierre-Antoine Lefèvre, Alberic Vaillant De Guelis, Gilles Perrier, Alexandre Maia, Laure Pontis, Romain Charvet, Charlotte Eliard, Lucie Coavoux, Guillaume Bonnevay, Sylvain Chédru, Caroline Perconte, Cécil Cahen, Morgan Gateau, Marie Sciberras, Inès Faure, Virgnie Le Bastard, Jennifer Huguenin, Laura Jacque, François De Guelis, Chloé Taufour, Marion Cretien, An-Khanh Lê, Eric Devillard, Guillaume Bieth, Bruno Chomel, Laurie Torreele, Aurélie Cuilleret, Quentin Dumont, Magali Duret, Bastien Féral-Schuhl, Marion Cuny, Brice Vercoustre, Teddy Caroni, Adrien Chaltiel, Olivier Taïlé, Gina Lavaux, Etienne Posadas, Arnaud Conseil, Manon Puzenat, Axel de Blay, Maxime Cahen, Mathieu Cote, Thomas Rossello, Bertrand De Guelis, Anne-Sophie Bercet, Dimitri Pascual, Yoann Chartron, Arnaud Ledoux, Sylvie Wallaert, Laura Raynal, Lucie Level, Pierre-Louis Frugier, Charles Martin, Diane Van der Putt, Chantal Cahen, Capucine Coquand, Anne-Claire Juston, Maud Cavrois, Antoine Auber, Simon Barth, Sabine Moindrot, Benjamin Gautier, Caroline Boucher, Joseph d'Annoux, Martin Fauvel, Claire Cretien, Martin Delmas, Romain Courvoisier, Louise Baudry, Bruno Pacaud, Gaétan Bénière, Justine Chevalier, Olivier Boca, Delphine Wei, Marie-Ange Crost, Laurent Thillaye du Boullay, Philippe Debut, Romain Nony, Romain Theron, Jean-Paul Corlin, Kevin Ridel, Alban Dupeyron, Sophie Devillard, Fanny Melki, Sophie André, Antoine Bouzanquet, Laura Segado, Jean-Antoine Millet, Sophie Cuilleret, Jean Dellamonica, Marie-Alix Charvet, Véronique Barbe, Mathilde Cretien, Claire Balva, Alain Cotte, Loïc Fayet, Arnaud Dupuy, Rémy Bothier, Marjolaine Blazy, Françoise Bouteille, Béatrice Bothier, Anne Duréault, Thibaut Gaubert, Jean-Baptiste Bayard, Julia Cuvilliez, Pierre Halleux, Gauthier Legrand, Benoit Branlard, Guillaume Denoix, Pierre Duval, Quentin Agostini, Jean-Baptiste Pick, Betrand Lavaux, Lauriane Pedri, Edithe Gallice, Amaury et Sophie d'Aux, Damien Boca, Nicolas Bothier, Catherine Bouteille, Nathalie Clément-Bouteille, Ninon Gerardot, Gilles Ramet, Florian Pierucci, Michel Chomette, Margaux Ramet, Pierre-Alexis Pinard, Grégoire Wallaert, Thierry Haton, Eric Bothier, Nicolas Bouteille, Samuel Marot, Muriel Bothier.